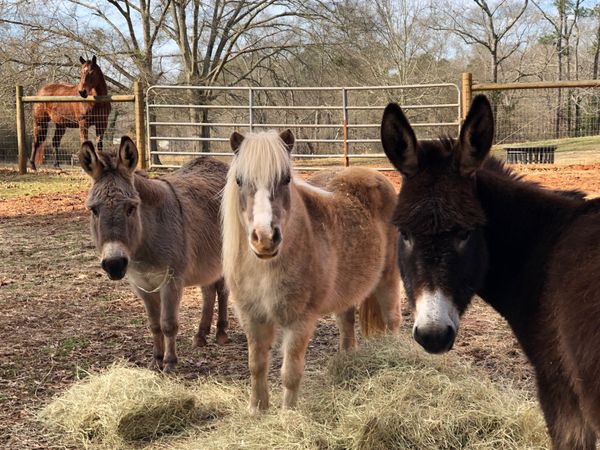 Is your horse fearful or anxious about farrier visits?
Or frightened of vet visits and vaccinations?  
Having trouble setting in to new environments?  
Behaving aggressively around food or other resources?  
Need activity and enrichment while on stall rest?
What We Do: We use science and modern, non-forceful techniques to help with fear, anxiety, aggression and other behavior issues.  
What We DON'T Do: We don't use force, fear, intimidation, or "natural horsemanship" techniques to change behavior.  
If you are interested in learning to use positive reinforcement with your horse, either to solve problems, to offer enrichment, or to simply bond with your horse, we would love to help you!  Please give us a call to discus your horse today!